Greg Lindberg Set to Release Transformational Book on Anti-Aging
Lindberg will unveil personal wellness journey and a life-changing fasting program that reverses aging.
Orlando, Florida (November 8, 2023) – Greg Lindberg, entrepreneur, philanthropist, author and wellness advocate, is set to release a new transformational anti-aging book titled "LIFELONG: Quantum Biology, Anti-Aging Science and the Cutting-Edge Program That Will Transform Your Body and Mind." The book (print and eBook) will be available on Amazon worldwide on Nov. 15, 2023, with eBook pre-orders available on Nov. 13.
In LIFELONG, Lindberg reveals his wellness journey and unveils a life-changing fasting program that can lead to incredible personal growth and revitalization. Lindberg also delves into the world of quantum biology, anti-aging science and shares a comprehensive roadmap to successful leadership.
"I'm thrilled to introduce my third book to the world," said Lindberg. "I'm excited to share with readers my wellness journey and a fasting regimen that can help rejuvenate mind, body and soul. My hope is that my personal wellness transformation will resonate with anyone who has ever aspired to live a healthier, happier and longer life."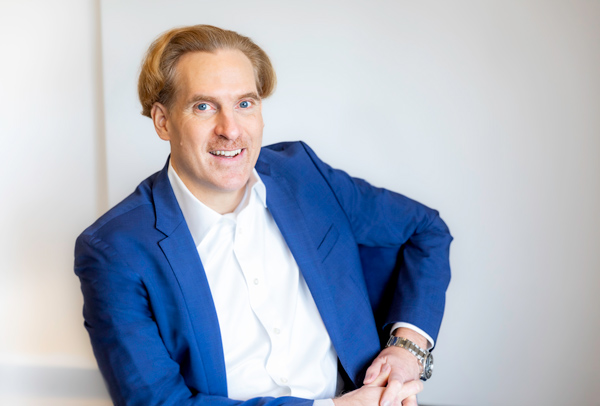 Through a series of 15 chapters, Lindberg unravels the effects of fasting, feasting, high-intensity exercise, concentrated learning, community service and shares wisdom on overcoming adversity. By delving into the depths of wellness and self-growth, readers will uncover the secrets to unlocking their true potential and achieve an unparalleled inner greatness.
"I have spent the last three years following a strict wellness program that has transformed my life physically, mentally and emotionally," said Lindberg. "As I went through this experience, my health improved, my body rejuvenated, and my gray hair turned red again. I wanted to share this eureka moment with world in hopes of inspiring others to embark on this transformative journey."
The release of LIFELONG will help readers seeking guidance on navigating life's many challenges while nurturing their physical, mental, and spiritual well-being. This groundbreaking book promises to be a beacon of hope for those seeking transformation and renewal in their personal and professional lives.
For more information on Lindberg's book, including eBook pre-orders, please visit LifelongLabs.com/Books.
About Lifelong Labs
Lifelong Labs is a wellness, longevity and leadership brand which provide science-based information and programs on fasting, cold exposure, exercise, nutrition, hormesis, sleep, mental wellness, leadership, career, and more. The company, launched in 2023 by Entrepreneur Greg Lindberg, works with trusted health and wellness experts to provide guidance that is science-based, safe, effective and attainable. The brand connects with audiences through its website, newsletters, subscription-based programs and social media platforms. To learn more, visit LifelongLabs.com.
Media Inquiry? Contact Public Relations
How Fasting Impacts Health and Wellness

Subscribe now and unlock the secret to reversing aging!

By clicking "Subscribe" you agree to our Privacy Policy and consent to contact you about our relevant content, products and services.